7 Magical Ingredients of an Effective Eyelash Serum.
by GET GLIST
Getting long and thick eyelashes is as convenient as swiping a few layers of your favorite mascara. It's really easy but it's temporary. The finest eyelash serums on the market offer a more permanent option that does not include clumpy layers, recurring extension treatments, or highly toxic additives that could affect your fine hair.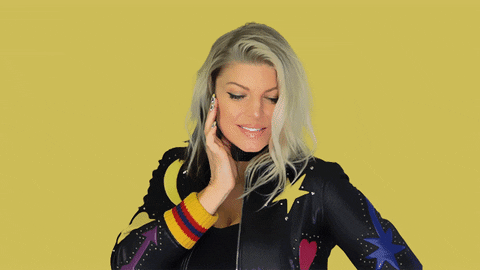 Eyelash serums help increase the development of natural eyelashes. It helps extend the duration that you already have with cosmetics and moisturizers. While certain mascara formulations contain important ingredients such as peptides and biotin, they are quite misleading in that eyelashes can be pulled out during the removal process, leaving meager areas that need much more assistance. Eyelashes are there to defend your eyes, not simply boost your appearance. 
Every eyelash is configured to reach a certain amount of length. However, the hair follicles may not necessarily get its full potential, and the hair follicle can also be dormant. Glist Oh!  My Lash Serum will enhance the already active hair follicles as well as activate the ones that are dormant.
The Four-Phase Life Cycle of Eyelashes
The life cycle of the eyelash consists of four phases. If all of our lashes were to perform the same cycle, they would fall out at the same time.
growth, resting, shedding, and re-growth.
Anagen (the growth phase)
: This is the phase where your lashes are developing. Commonly, they will only develop to a certain length, and the cycle will last between 30 and 45 days. This is the phase where
Glist Oh! My Lash Serum
can enable your lashes to achieve their maximum potential.
Catagen (the resting phase):
As the lashes have achieved their established lengths, they stop developing and the hair follicle starts to shorten. If the eyelash falls out or is being plucked during this process, it won't start growing again until the phase has run its course. Typically within 2-3 weeks.
Telogen (the shedding phase):
This is the longest phase of the life cycle, usually lasting more than 100 days. The eyelash will gradually fall out during the telogen phase, and it typically takes 4-8 weeks before the new one begins to develop.
Back to Anagen (the regrowth phase)
: After the eyelashes fall out the cycle will begin again and start the Anagen cycle, where a reliable lash serum can help you grow the lashes of your dream
Our society's fixation with full flowing lashes dates back to Ancient Greece, where people longed for tinting products, creams, and brushes to create a daring and elegant appearance. Attempts at eyelash extensions date back to the 1800s, when it was reported that women had experimented with attaching lashes to their lash line. Today, there are infinite possibilities to attain the lashes that you're dreaming for, whether it's considering an eyelash serum like Glist Oh! My Lash Serum for longer, thicker lashes, preferring to apply dramatic length to lash extensions, or just sticking to the mascara for a daily look. While beauty procedures have come a long way since ancient Greece, our behavioral genetics has stayed the same – that is, looking at the ingredients. Before you get wrapped up in lavish beauty procedures or leap to conclusions about lash fallout, it's crucial to consider the ingredients you're putting in your eyelashes. And, now, what you really came here for, keep reading to find the key ingredients that are specifically formulated for Glist Oh! My Lash Serum:
Purified Water

- Water is used mostly as a solution. It has very unique properties for breaking down solid or gaseous active ingredients, whether they are water-soluble. It also comes with moisturizing properties, if only it contains certain ingredients which reduce the evaporation process of the skin.
Sodium Chloride -

Sodium Chloride or Table Salt gently cleanses the skin, reduces the odor of the skin, or either cleans or deodorizes the skin. Sodium chloride often imparts a flavor or taste to a product. It can also improve the thickness of the water component of cosmetics and beauty products.
Benzalkonium Chloride

- Benzalkonium chloride 0.1% is a quaternary ammonium compound that can be developed by methylating the primary amine from a fatty acid or by mixing the fatty acids into dimethyl alkylamine. It is then quaternized with benzyl chloride. Benzalkonium chloride is soluble in alcohol, acetones, and water.
Citric Acid

- Citric acid and its diammonium, potassium and sodium salts are all used for the preservation of cosmetics and personal care goods by chelating (complexing) metals. Citric acid and its salts are also applied to cosmetics to help change the acid/base balance of the ingredients to be more suited to all skin types.
Disodium Phosphate -

is used as buffering agents. It also acts as a corrosion inhibitor. They are used to enhance power characteristics such as efficiency and speed performance.
Cellulose Gum -

It is a crucial component of serum formulation because of its unique properties. They can serve as binders, thickeners, gelatiners, stabilizers, humectants, dispersion, emulsifiers and film adhesives, as well as to improve the viscosity of the products. 
Peptides -

It promotes the development of the hair in the follicle. It will improve the flexibility of the hair, less splitting and breakage, or even coat it to make it thicker.
At GLIST, we carefully crafted our Oh! My Lash Serum by integrating sustainably sourced ingredients to provide a magical combination that helps enhance the health of eyelash follicles with a multivitamin and anti-oxidant compound and helps to maximize lash length, strength and thickness with a powerful active peptide formulation.