The Magical Way of Using Your Lash Serum.
by GET GLIST
 Applying your Lash Serum + Actual Do's and Dont's
Mascara, fake eyelashes, and lash extensions are some options you might think of when you want an easy way to make your eyelashes appear longer and fuller.
BUT.. you may be setting up your natural lashes for doom. One enthusiastic false eyelash extension-wearer went through what she sees as the "worst ordeal of her life" when a crooked eyelash extension fell under the skin of her eye. She endured a lot of irritation, tried to wash it out of her eye and wipe it away to no avail. She then went to an ophthalmologist and found out that the lash actually rooted in her eye infecting a certain area that the doctor had to cut to extract the falsies.
So if you're striving for a more permanent fix that won't ruin your lashes and destroy your eyesight in the long run, you may want to consider using an eyelash growth serum. It's gentler, doesn't need stripping off of your eyes every bedtime or refurbishing every few weeks!
Eyelash serums promote growth and strengthen the lashes. Because it has a wand, serum, which is similar to mascara, is a nourishing treatment that contains active ingredients, vitamins, and proteins that develop lashes, leaving them thicker and longer over time. It helps prevent lashes from falling out as well.
Here are magical tricks to make your journey with eyelash serum worth every swipe of the way:
The Do's in applying your eyelash serum
Apply to a Fresh, Newly Cleaned Face –

Use a soft cleanser to remove hair, grease, and make-up and thoroughly dry your face before applying your lash serum. This will build a clean canvas for the increasing production of the lash serum.

Apply to the Upper and Lower Lash Line

– Just like in using a liquid eyeliner, always apply the lash serum to the base of the upper and lower lash line. By using the lash wand, work your way down the lash line from the outer corner to the inner corner, be careful not to get it in your eye.

Always take care of your lashes -

When you're using a lash serum, it's best to take extra care of your eyelashes so that you can enjoy all the amazing benefits of the serum. Stop scrubbing your eyes when you're about to remove your make-up and avoid over-plumping your eyelashes when you're using an eyelash curler. Both of these factors will inflict damage to hinder the serum from properly working.

Include it in Your Daily Routine –

Place your lash serum in someplace where it's easy to remember such as your bathroom sink, headboard, or make-up counter, and use it on a daily basis.
The Dont's in applying your eyelash serum:
Don't Apply Makeup Directly After Putting the Serum –

You want to give the lash serum plenty of time to activate its magic in your lashes. If you need to apply during the day, wait at least 5-10 minutes before applying makeup to make sure it has time to work its magic.
Don't reapply to Add Excess Serum –

  One-swipe of lash serum is sufficient for both eyelashes, and multiple swipes can actually waste the product and you risk having it in your eye. Lash serum is heavily concentrated, and a little bit goes a long way.

Never Skip Days –

We guess it goes without saying that skipping days is only going to delay things further, so make sure you're consistent with adding the lash serum every day and every night. You'll have amazing, longer-looking lashes in no time!
How To Apply Lash Serum For Eyelashes Step-by-step:
It's easy to apply Eyelash Serum! Here's how you do it: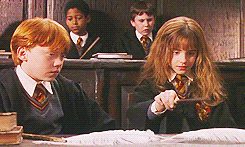 Step One:

Begin by washing the face to remove makeup, dead skin, and excess sebum from the eye area.
Step Two:

Add one swipe of the Eyelash Serum to each lash line in the morning and before going to bed. Be sure that the serum is added to the base of the eyelashes and not to the eyelashes themselves.
Step Three:

Wait for 5 to 10 minutes before applying makeup in the morning, and make sure that all makeup is removed before applying at night.
For that magical and glorious lashes, we recommend using GLIST Oh!  My Lash Serum in the morning and in the evening. Be sure to use it consistently in order to see results! If used as a guide, the eyelashes will be dramatically longer and thicker within four to eight weeks.